The World's Smartest Parking System
Supercharge your parking operations with ZipBy
ZipBy is a global, comprehensive, contactless parking solution that integrates with both new and existing parking access control equipment.
ZipBy is a complete parking ecosystem that provides unprecedented convenience and flexibility to the parker, owner and operator.
ZipBy is the only system that enables parkers to Enter, Exit and Pay for parking, with a guaranteed 100% Revenue Capture, that does not require the driver to interact with a smartcard, electronic device or the parking system equipment.
ZipBy is effective for managing permanent parkers, regular users and first time visitors with ease and efficiency. ZipBy offers our clients a cost efficient roll out and provides customers with an intimate, personal parking experience.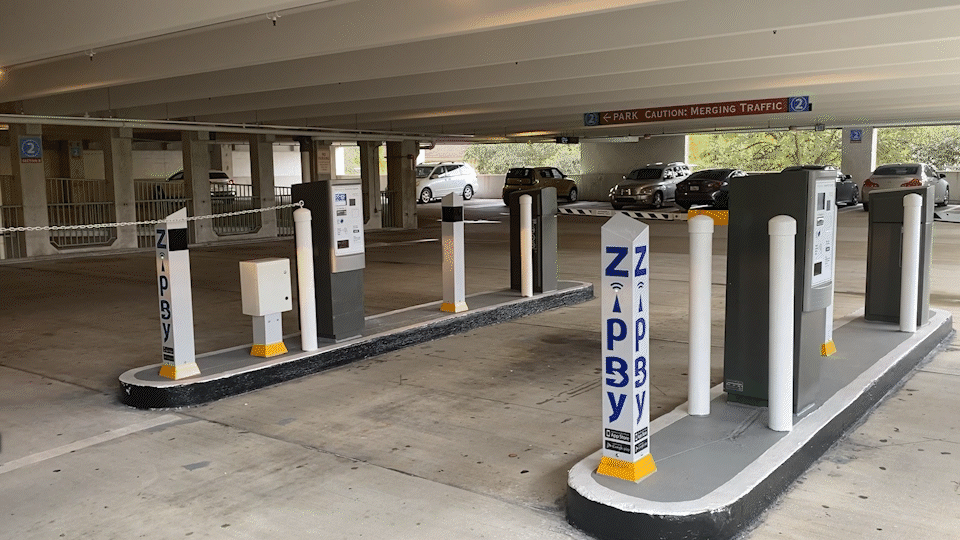 Benefits For Parking Operators
Run promotions to increase revenue
Easy parking transfer & validation
10 Year warranty for peace of mind
100% guaranteed revenue capture
Secure, ticketless, cashless entry & exit
Integrates with any parking ecosystem
Pre-booking management
Increased turnover with reduced queuing
Permanent guest and staff parker management
Save on admin, hardware, maintenance and consumable costs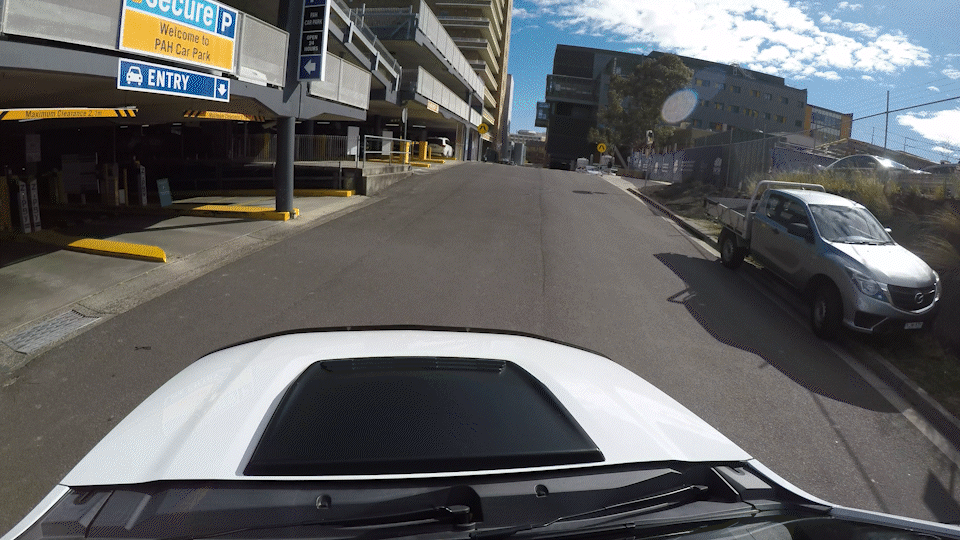 ZipBy Off Street works by using a customer's phone to communicate with the ZipBy system to sense an approaching vehicle. It then talks to the parking equipment to raise the barrier gate. As the car exits the parking location, a fee is calculated based on the parking tariff and duration of stay and is charged to the driver's credit card.
The system allows parkers to enter, exit and pay for parking without any interaction from the driver. That's parking innovation.
On-Street & Ungated (Zoned)
ZipBy is the only parking ecosystem offering both on-street and off-street solutions. Users have parking at their fingertips and never have to worry about going to a pay station again when they park with ZipBy. Their phone becomes the parking meter. No other parking equipment is needed. Parkers can extend their parking session via the app without having to return to the meter to top up the time.
In addition to parking equipment, ZipBy can control doors, gates, elevators and more. Now you can ditch the swipe card and have total contactless entry and exit throughout the work place or building. The same ZipBy app is the only key you need. 
Building Managers can restrict access and only allow certain users to access doors. Users simply provide Building Management with their ZipBy ID and then they can use their ZipBy app as a pass.
When an approved user is approaching, the ZipBy Door Control will identify their approach and unlock the door for the user. Once the user has entered the door will lock itself again upon closure.
With a ZipBy controlled door, building managers can have a record of who is entering and when: a perfect solution to manage visitors, contractors or regular staff access.
ZipBy can integrate with transit systems to track complimentary and subsidized transit fares to ensure accuracy while also eliminating physical touchpoints and cash handling.
The system can provide real-time GPS location to riders for vehicles en route and integrates with the transit system's app to provide seamless up to date data.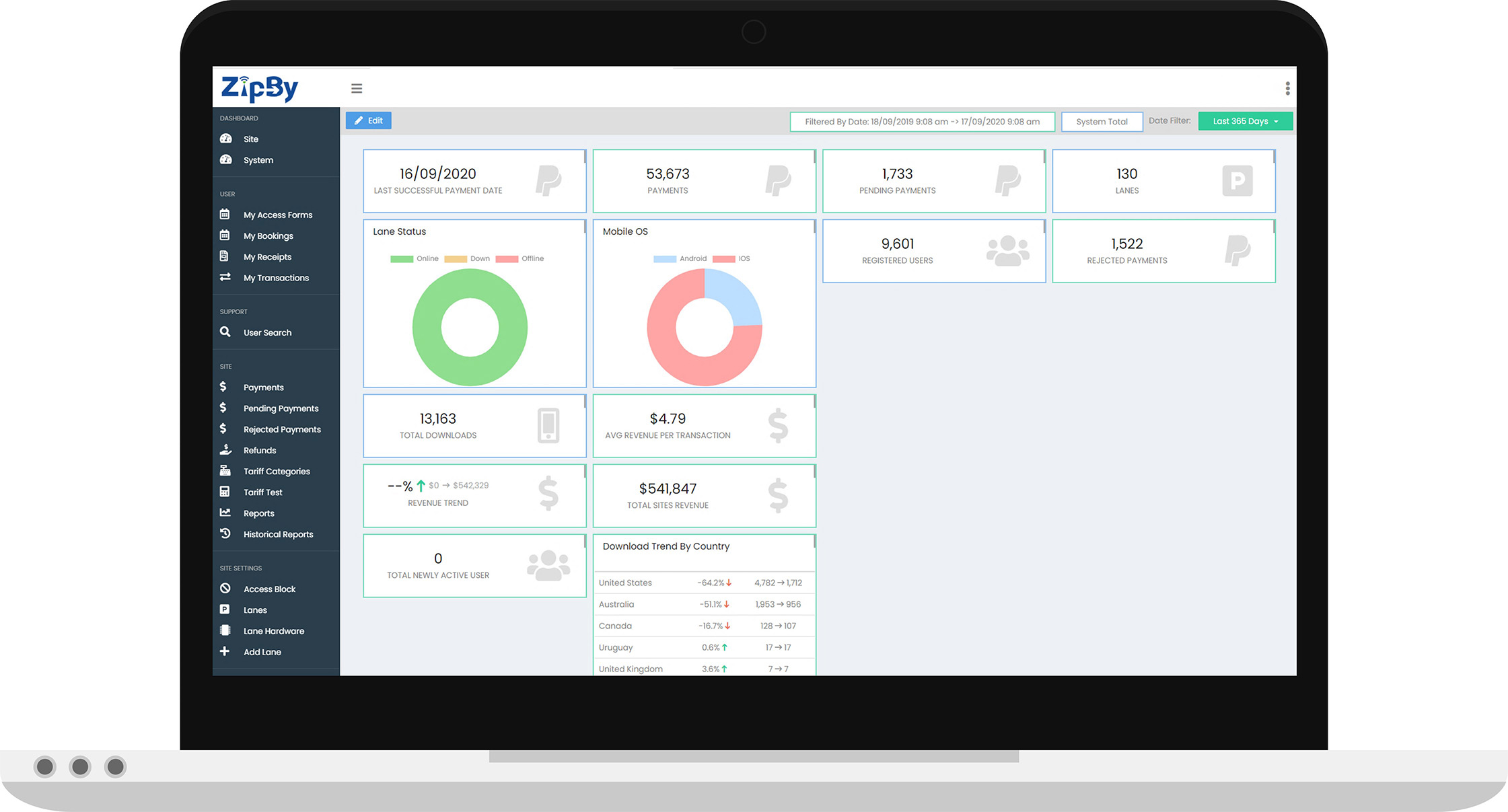 ZipBy Connect is a cutting-edge platform designed to streamline and optimize parking and mobility operations for parking operators and building managers. With its intuitive interface and robust features, ZipBy Connect offers a single solution for managing complex, multi-endpoint parking environments. 
By consolidating all parking payment options into a single rate engine and reporting solution, ZipBy Connect empowers operators to efficiently manage their entire parking and mobility operation.
Using ZipBy Connect, operators and owners have complete control over their parking sites.
Manage bookings
Manage users
Process refunds
Update tariffs
The ZipBy system requires no additional equipment to provide validations to ZipBy users. Operators can create and modify their validation QR codes all through the user-friendly ZipBy Connect portal. Our friendly ZipBy Support Team is also able to assist with the creation of validations.
For ZipBy users, validating your parking is easier than ever! Simply select your open ZipBy session and select the validation button to scan the validation QR code. 
100% Guaranteed Revenue Capture
ZipBy is the only system that enables parkers to enter, exit and pay for parking with a guaranteed 100% revenue capture.  It does not require the driver to interact with a smartcard, electronic device or the parking system equipment. 
No more revenue leakage with ZipBy, Ever. More revenue, less headaches. Now that is reassuring.
ZipBy allows seamless integration to your existing equipment with ease.
Enforcement– ZipBy can integrate into your parking enforcement
People – ZipBy allows an easy connection to your staff and contractors
Loyalty – Integrate ZipBy to manage loyalty to reward customers
Reporting – Create detailed reports showing usage, bookings, sessions, revenue, Dynamic signage and more
ZipBy PermPark is the next generation of account-based parking module to manage frequent parkers, employees and casual parkers.
ZipBy PermPark allows customers seamless entry and exit with multiple access control methods such as ZipBy app, LPR and swipe card.
Secure and fast payment is enabled through the ZipBy payment gateway with all major cards are accepted.
A fully featured account management portal allows customers to configure access, send email notifications, access customer details, transaction and movement reports.
Create different types of products and services with pricing management and provide membership customers with special offers and incentives for parking.
Are you a parking operator or owner looking to modernize your parking facility and enhance your revenue streams? ZipBy's Prebooking Function is your gateway to revolutionizing how you manage your parking spaces and creating a more efficient, profitable, and customer-centric parking experience.
Fill parking spaces efficiently and maximize your revenue potential. With ZipBy, your parking facility becomes more attractive to drivers. Presell other services such as car washing, EV charging and valet parking.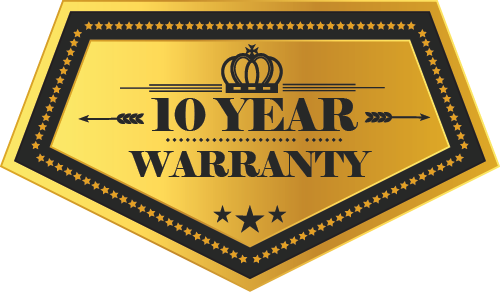 ZipBy is so confident in our technology and equipment that we back it up with an industry leading 10 year warranty. This warranty covers labour and parts, meaning you have peace of mind knowledge your investment will last for years to come.
Connect with a member of our sales team to learn how ZipBy's solutions will transform your parking business.
Follow ZipBy on Social Media