A Comprehensive Parking and Mobility Solution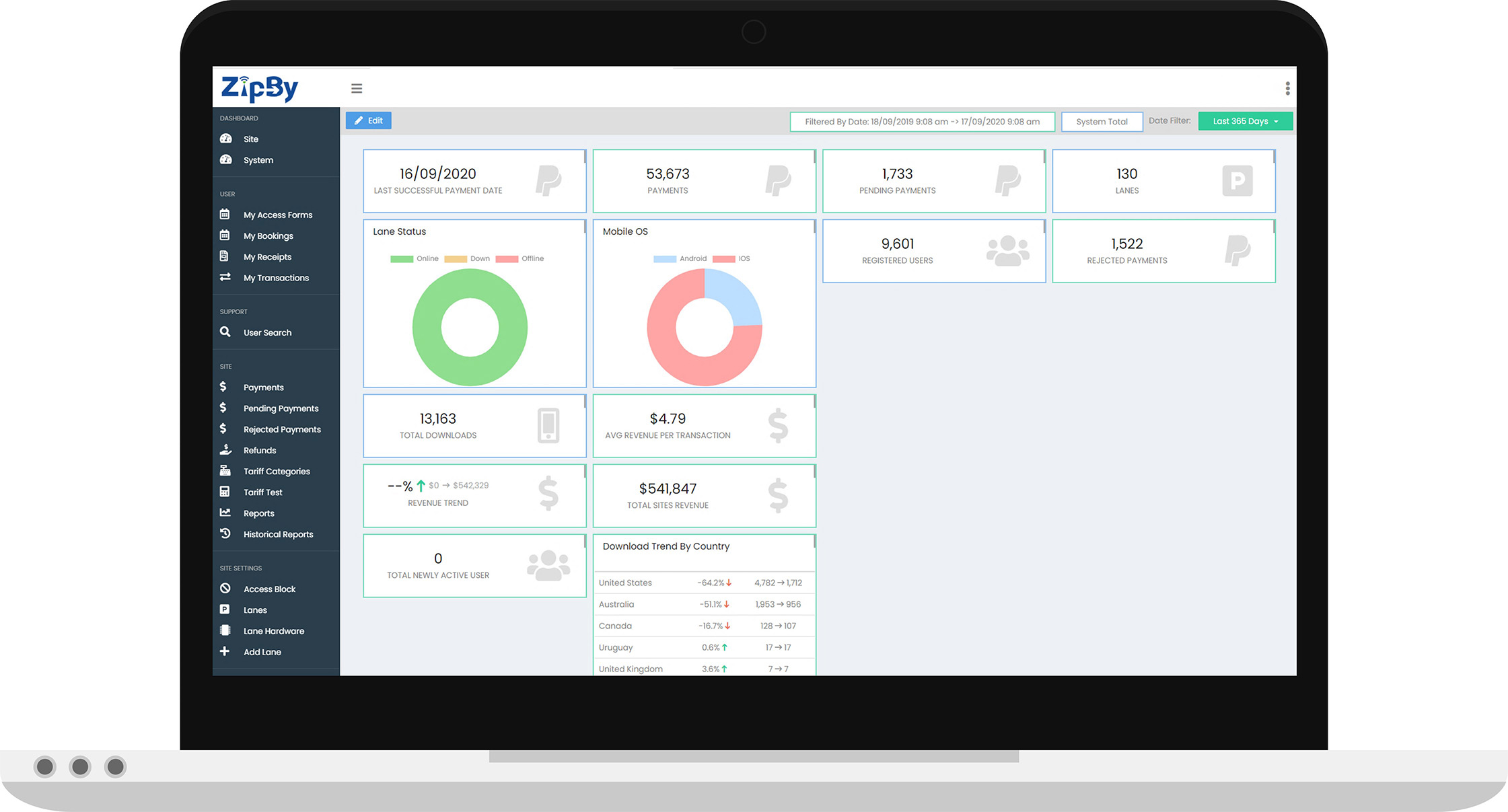 ZipBy Connect is a cutting-edge platform designed to streamline and optimize parking and mobility operations for parking operators and building managers. With its intuitive interface and robust features, ZipBy Connect offers a single solution for managing complex, multi-endpoint parking environments. By consolidating all parking payment options into a single rate engine and reporting solution, ZipBy Connect empowers operators to efficiently manage their entire parking and mobility operation.
Simplified Parking Payment Options
ZipBy Connect simplifies the parking experience by offering a single, integrated platform for finding, paying, and reserving parking spaces across the country. Users can easily access the app and choose from a variety of payment methods, ensuring a seamless and hassle-free parking experience.
Comprehensive Reporting and Analytics
With the ZipBy Connect reporting and analytics solution, cities and operators can easily track transactions and revenue, payment methods, historical trends, and zone performance. This valuable data allows for informed decision-making and optimization of parking operations.
Power Your Parking and Mobility Operations
ZipBy Connect is an all-in-one solution that enables operators to use one platform to power their parking and mobility operations. By consolidating all essential features and tools into a single, intuitive interface, ZipBy Connect saves time and resources while maximizing efficiency and customer satisfaction.
Experience the Future of Parking and Mobility with ZipBy Connect. Contact us today to learn more about how our innovative platform can revolutionize your parking and mobility operations.
Connect with a member of our sales team to learn how ZipBy's solutions will transform your parking business.
Follow ZipBy on Social Media